ZEALOUS ADVOCATES FOR THE ACTUALLY INNOCENT.
There's no getting back time spent in prison, but a dedicated civil rights lawyer can help you pursue justice. We have established a national reputation through our committed litigation on behalf of the wrongfully convicted. And we take it a step further, functioning as trusted advisors while our clients seek to rebuild their lives.
JOSEPH JACKSON
In February 2018 the Nassau County DA's Conviction Integrity Unit moved to dismiss Joseph Jackson's murder conviction because key Brady material was withheld from his defense team. Mr. Jackson, who spent over 23 years in prison before being exonerated, has always maintained his innocence. Nassau County Detective Robert Dempsey coerced Mr. Jackson into making a false confession following a brutal and inhumane forty-hour interrogation.
JOHNNY HINCAPIE
Before his exoneration, Johnny Hincapie spent over 25 years wrongfully incarcerated on felony murder charges related to the infamous 1990 murder of "Utah Tourist" Brian Watkins. Like the Central Park Five, Mr. Hincapie, who had never been arrested, was coerced into falsely confessing to bystander-like participation by detectives convinced of his guilt and looking to close the case. But clear evidence and eyewitness testimony proves that Mr. Hincapie is entirely innocent of involvement in the crime.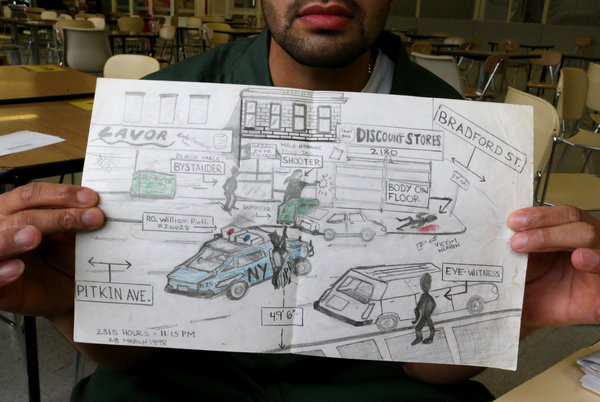 NELSON CRUZ
Like Derrick Hamilton, Nelson Cruz was a victim of disgraced former NYPD Detective Louis Scarcella. At age 16, Mr. Cruz was convicted of the 1998 killing of a man in East New York, Brooklyn, even though he was not present when the crime was committed and the actual perpetrator had been apprehended. Mr. Cruz has been in prison for over 20 years. We are currently working to overturn the conviction.
Norman Allen
In 1993, Norman Allen was arrested and charged with a murder, even though the sole perpetrator confessed to police and told them Norman was innocent. Astonishingly, Norman was convicted in Queens County and spent 27 years in jail. Our team is preparing a challenge to Norman's conviction.